Control Panel Fabrication
Aspect builds control panels based on electrical designs generated at Aspect or electrical designs sent in from the customer.
All panels are built to customer preferences. Send a photo of an existing control panel and Aspect will match the layout.
Built to latest NEC and/or UL508a standards
Neat, clean, and logical panel layouts
Quick turn-around time
Power applied to panels prior to shipping
Existing control panel retro-fits
Use customer preferred parts
Use customer supplied parts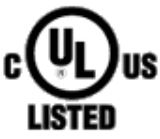 ---
Save Money on Parts
Many times companies use specific brand parts in their facility and have excellent buying rates with their component vendors. Customers can supply major components for a control panel at their pricing and Aspect will provide the labor and miscellaneous components (wire duct, nuts, bolts, wire...etc)
---
Standards
Aspect is a certified UL508a panel shop.